(402) 694-5904

* Required Field
Our Proud Line of Equipment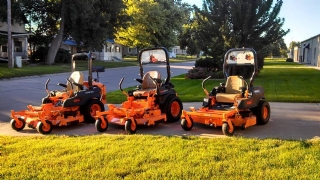 We carry Scag, Husqvarna products for sale on the show floor.

Scag
Husqvarna

We are Scag, Honda, Kohler, Kawasaki, Husqvarna, and Classen dealer certified.
We do have some Scags on hand currently. We have a Demo on hand if you would like to try one out, and two 2013 models looking for a good home. It is first come first serve on these machines but if you would like to custom order one for your needs we can do that too. Just stop in or give us a call.