(402) 694-5904

* Required Field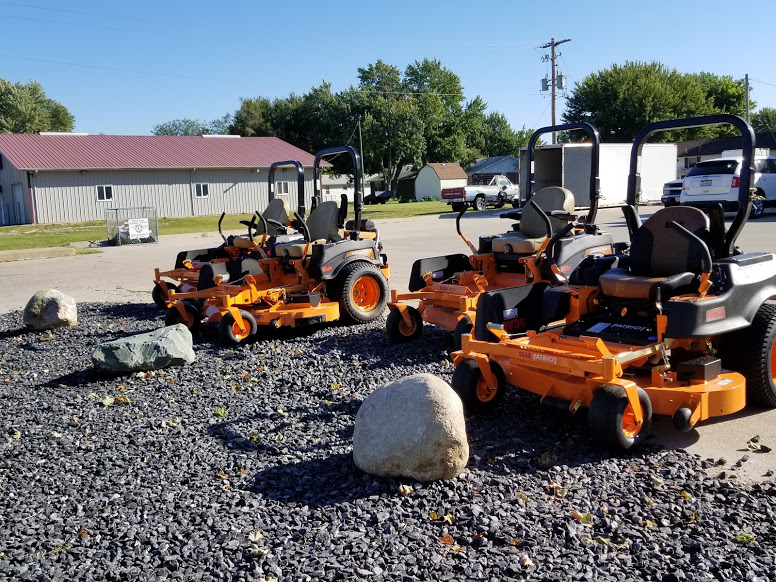 We currently carry a variety of Scag mowers from the LibertyZ which is great for your residential or smaller areas.
The next is the Scag Patriot comes in 52 and 61 inch decks with a 22 or 23 horse Kawasaki V-twin motors with suspension seats and fold down rops bars.
The Tiger CatII comes with more features 48, 52, and 61 inch decks, a variety of Kawasaki or Kosher engine options, a full suspension seat and USP power ports.
The Cheetah model comes in 48, 52. 61, and 72 inch deck option, Kawasaki and Kohler engine options, Mono-shock suspension body ride, the 61 and 72 inch decks come with a two speed hydro-stat up to 16 mph transport speed.
The Turf TigerII comes in 52, 61, 72 inch with big block Briggs and Stratton, big block Kawasaki, big block Kohler EFI, and Kubota Diesels. These come with suspended seats, pump to wheel motors, velocity decks.
Each mower has much to offer, built tough, and built to last. Come in to Snider's Outdoor Power to see and try the difference. We do have demos for you to try before you buy. We can order in different mowers to fit your needs, financing available, competitive prices vary and are based off of which model, engine, and deck size. Scags also have V-Rides and walk behind options and accessories we can order in.
Click on the SCAG Power Equipment Link below to see a full description of all Scag mowers and details.